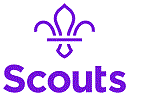 1st Weston Village Scout Group

About Beavers
Beaver Scouts are young people usually aged between six and eight years old. They belong to the first and youngest Section in the Scouting family.
We have two Beaver colonies:
'Wildcat' - meet on Thursday evenings from 6:15pm until 7:15pm.
'Apache' - meet on Friday evenings from 6pm until 7pm.

Beaver Scouts enjoy making friends, playing games, going on visits and helping others. They meet together once a week in a Beaver Scout Colony.

Beaver Scout Colonies also organise Sleepovers. These are often the first time a young person spends a night away from home. They take place in suitable buildings, often Scout centres.

If you are interested in joining, please contact us.

"I love all the games we get to play, especially ones outside in the dark!"
Freddie

Beaver Uniform
All Beavers wear uniform once they are invested. This includes a turquoise polo shirt and sweatshirt, navy blue activity trousers or shorts. They will be presented with their neckerchief (neckie) once they are invested and the group provides all membership badges.

Our local supplier for scouting accessories is Outdoors and Active.

Promise and Moto
Beaver Promise (standard version)*
I promise to do my best
To be kind and helpful
And to love god.

* Alternative versions of the scout promise are available for different faiths and these can be found on the Scout web site.
Beaver Motto
Be prepared!