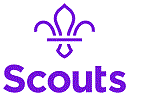 1st Weston Village Scout Group
Contact Us
Email
You can send us an email:


admin@1stwestonvillage.org.uk
Joining the group
There is a District Waiting List (follow this link) which allows you to add your child's name for all groups in Axe District. You can still select 1st Weston Village as your preferred group, or else we can check for other local groups who may have spaces.
Thank you for your interest in joining our scout group!
New Joiners
Once your child has joined our scout group, you can use our online membership form to provide us with your contact details and also opt to treat your membership contributions as being subject to Gift Aid, allowing us to claim back tax from the government if you are a UK tax payer.

Complete the online member details form (current members only)
Privacy Policy
Your privacy is important to us. Please see our policy on how we look after your personal data.
Our Covid Risk Assessment
This Risk Assessment was updated on 23rd March 2021 following updated guidance from the Scout Association.

Returning to Face to Face Meetings